Network issues can be frustrating and disruptive to the smooth functioning of your Google Pixel tablet. If you are facing connectivity problems, slow internet, or issues with Bluetooth, Wi-Fi, or mobile data, resetting all network settings might be the solution you need.
Resetting network settings can help resolve conflicts, remove incorrect configurations, and restore the tablet to its default network state. Please note that resetting network settings will remove all saved Wi-Fi networks, paired Bluetooth devices, and any custom network settings.
In this article, we'll guide you step-by-step on how to reset all network settings on your Google Pixel tablet.
Watch: How To Remove Videos From Favorites On TikTok
To Reset Network Settings On Google Pixel Tablet
Firstly, access the "Settings" app on your Google Pixel tablet. Next, navigate to the "System" option within the Settings app.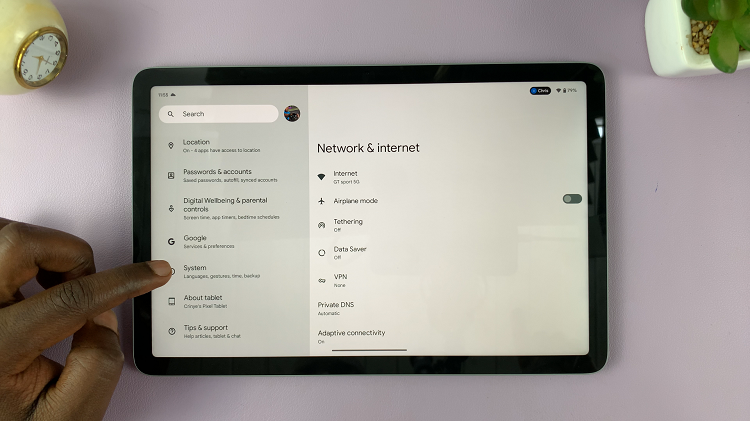 Once you're in the System settings, find and tap on the "Reset options" option. This is where you'll find options to reset different aspects of your device. In the Reset options, look for the option labeled "Reset Wi-Fi & Bluetooth" and tap on it.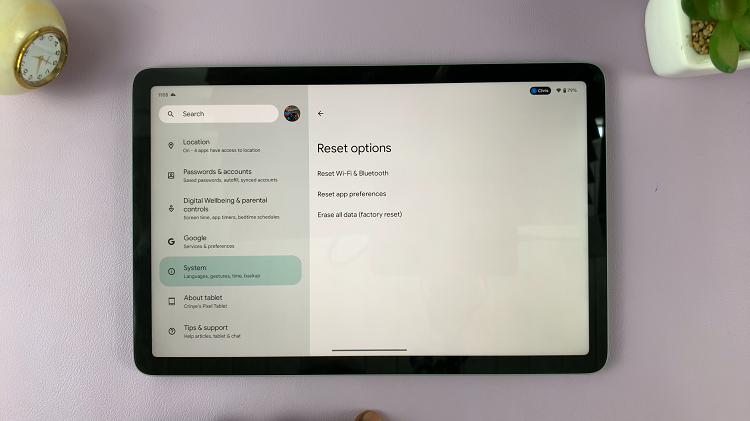 Now, you'll be prompted with a confirmation dialog outlining the consequences of the reset. Take a moment to review the information and then confirm your decision by tapping "Reset Settings."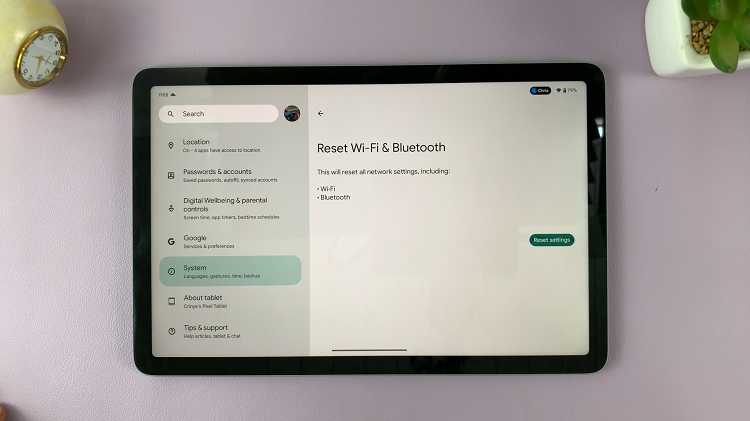 Your Google Pixel tablet will now ask you to enter your device's security password or PIN to ensure that you have the authority to perform the network settings reset. Enter your password to proceed. Once you've entered your device password, the network reset process will commence.
And that's how to go about it. Let us know in the comment section below if you have any questions or suggestions. Feel free to share the article with friends and family who needs this information.
Read: How To See Full Screen Album Art On Lock Screen Of iPhone